International Conference on New Silk Road and Asia-Europe Interactions
【Campus Repoter/ Wang Quan】
Since China put forward the "Belt and Road" initiative, namely, "Silk Road Economic Belt", the issues around Central Asian economy, trade, and history has become an academic focus once again. The international conference on New Silk Road and Asia-Europe Interactions organized by Master Program of Middle Eastern and Central Asian Studies NCCU , was held at the International Conference Hall, General Building, NCCU. Not only the professors of NCCU , but also the scholars from the Czech Republic, Turkey and Oman  in the relevant fields joined the conference.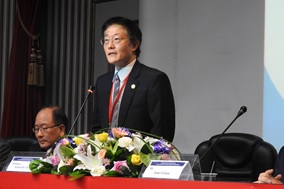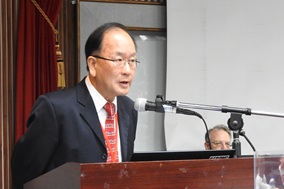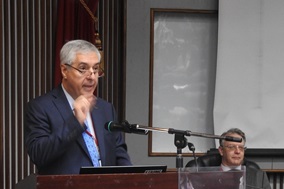 Ahmet Şamil Gurer, the exchange professor of Department of Turkish Language and Culture, first explored the security of the old Silk Road in the Seljuk Turkish Empire period. And Liu, Tok-hai, director of the Department of Foreign Affairs, analyzed China's "Silk Road Economic Belt"strategy. At last, Ludmila Sterbova, Vice-Dean of the Faculty of International Affairs at University of Economics, Prague , answered  how the

Trade Facilitation Agreement of WTO 

contributes to the new Silk Road.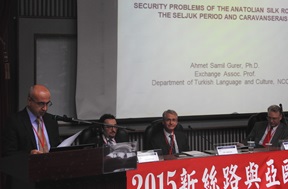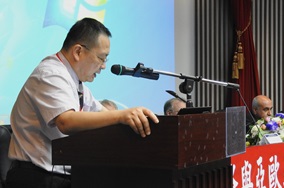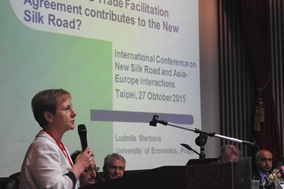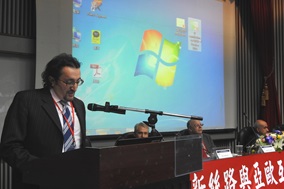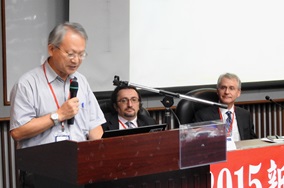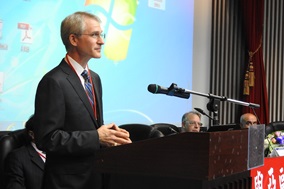 In addition, Silk Road Economic Belt will also affects the relationship among Middle East, Central Asia, and even whole Asia. Hüseyin Bağcı, the director of Department of Diplomacy of Middle East Technical University,Turkey, offered a  view from the aspect of Turkey. He suggested that China gives opportunities of prosperity to all the 

countries along the Belt and Road

. "However,  there are many concerns should be taken into account in terms of history" said  Bağcı. Director Liu, Tok-hai subsequently said " Despite China is steadily developing under Xi's administration, the 1.3 billion Chinese population, complexed ethnic composition, and  the fact as a developing country still remains a problem.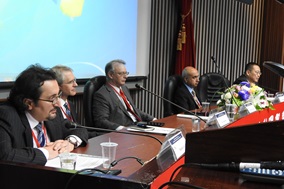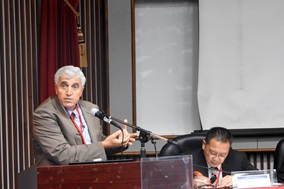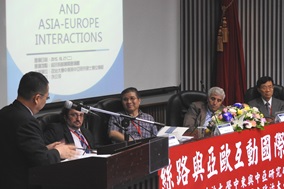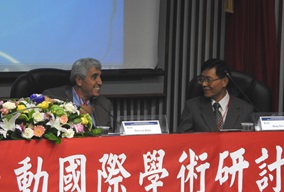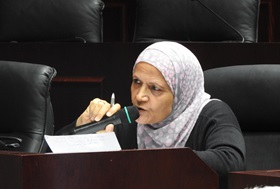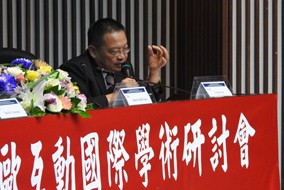 In terms of security, Professor Li, Deng-ke raised the questions if Iran's nuclear program affects Silk Road Economic Belt; Abdularahman Al-Salimi talked about the future influence which Silk Road Economic Belt might bring to human trade history in a macro perspective; Professor Liu, Tok-hai, the director of department of international affairs, NCCU, analyzed the possible reactions that South Korea and Japan might have toward China's "Silk Road Economic Belt" in advance; Professor Wei, Bai-gu, the diretor of Graduate Institute of Russian Studies; issued the econimic ties between Kazakhstan and China through the Silk Road.